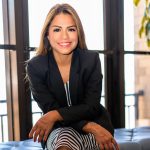 Andrea Vasquez
REALTOR
A little about me
I am a Coldwell Banker Liberty Realtor that loves utilizing my expertise to help others achieve their dreams. With excellent customer service, knowledge, and access to state-of-the-art technology, working with me means you're in great hands!
I help others by setting up realistic goals and establishing a game plan to help make them come true. Changing the lives of my clients is the best feeling! Driven by the desire to make my community better and to assist others during what will be one the most important transactions of their lives, you can trust that she will always explain everything thoroughly and clearly.
I work with residential homes and can't wait to help you with your buying or selling needs. Envision it and I'll help you achieve it! If you are considering buying or selling a property anywhere in the new jersey state give me a call today. Let me help you find what you're looking for.